December the 9th: Level by gabiza7
While a gale is blowing outside, Lara can rescue herself in a tower, but unfortunately she also locked herself in this tower. At first you should try to help her get out of the tower again, at second Lara had to do a special task inside the tower. Do you find out what task is it?
So many thanks to my level testers
-uranos
-Luke
-cybie
-Codo
for spending your time while testing my level and giving me hints - so I was able to create a better level. Also many thanks to all guys from TRForge who helped me to solve level problems.
I would also say thank you to all designers of objects and textures, which I'm using in my level:
-lara outfit by Trangel
-sofa, chair and tables by Trangel
-horizon by Koldocroft
-Fir tree by Trix
-icicle and crystals by TifaNazah
-snowy horse by TifaNazah
-table and chair by TifaNazah
-fireplace by Eva (?)
-key by Horus (?)
-water textures by illyaine
-rock textures by maikoon
-Bergtier (mountain animal?!) by cybie
-every object designer I forgot to mention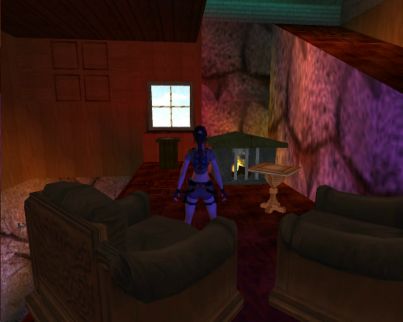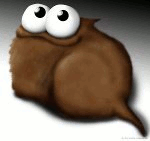 The mountain animal by cybie

Stuck in my or any other TRForge advent calendar? Do you have technical issues while playing? No problem, use our forum to find a solution for your problem and to discuss with the level designers and other players. My level won't run on a mac. Important: Please, use sixshooter ammo sparingly. If you are playing my level on a computer monitor which has an aspect ratio of 16:9 or 16:10, please activate the widescreen option in tomb4 setup.
Don't host my level on your server, please! Thank you :-)